PSMA PET Scan in Bangalore
PSMA PET Scan, also known as Prostate-Specific Membrane Antigen PET Scan, is an innovative nuclear imaging technology that has the potential to accurately identify and diagnose prostate cancer. This groundbreaking imaging technique allows our expert medical team to observe prostate cancer cells with detailed accuracy, resulting in improved diagnosis, staging, and treatment planning ultimately leading to better patient health outcomes..
PSMA PET Scan- What it Can Detect?
PSMA PET Scans have shown potential in identifying prostate cancer accurately, even in cases when standard imaging techniques such as CT scans and bone scans are not sensitive enough to detect smaller lesions or metastases.
Working Principle of PSMA PET Scan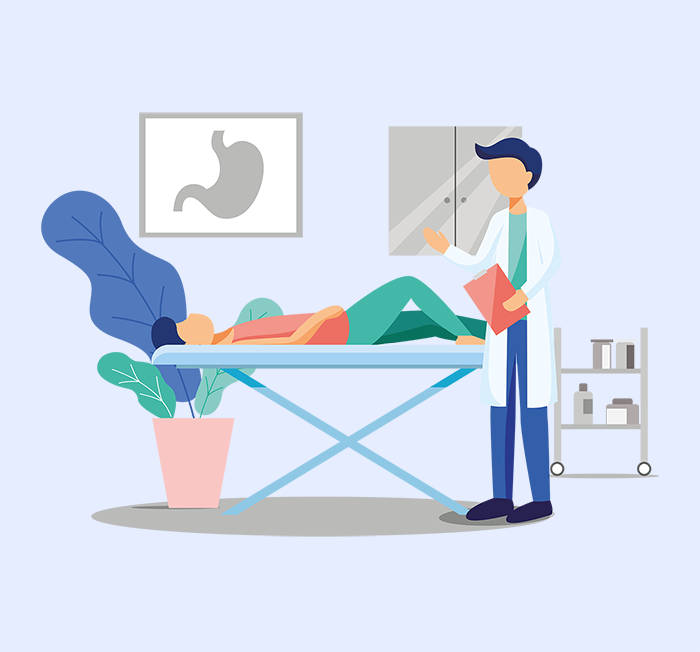 Early Examination: Benefits Of Doing It
Early PSMA testing for prostate cancer has a number of significant advantages. Early PSMA screening improves patient outcomes and prognosis by minimising unnecessary procedures and thereby enabling timely and prompt action, making it an essential tool in the treatment procedure against prostate cancer.
PSMA PET Scan Protocols: Steps You Must Follow Before The Examination
It is important to take certain measures before visiting our clinic for the PSMA scan to achieve the highest quality results. Our professional healthcare staff will walk you through the entire procedure and support you as and when necessary. Some of the measures to be taken and considered include
We Dare To Care: Our Exceptional Service You Can Rely Upon:
At Kiran CT Scan Centre, we guarantee safe detection with precise and reliable findings. We assure to not keep you waiting for results for a long time since it's our promise to deliver on time. Alongside prompt and timely delivery, we make certain that when you approach our clinic, you receive the most courteous and compassionate treatment from our team, as well as an atmosphere with optimal hygienic standards. In the healthcare diagnosis industry, we are renowned for various reasons including: